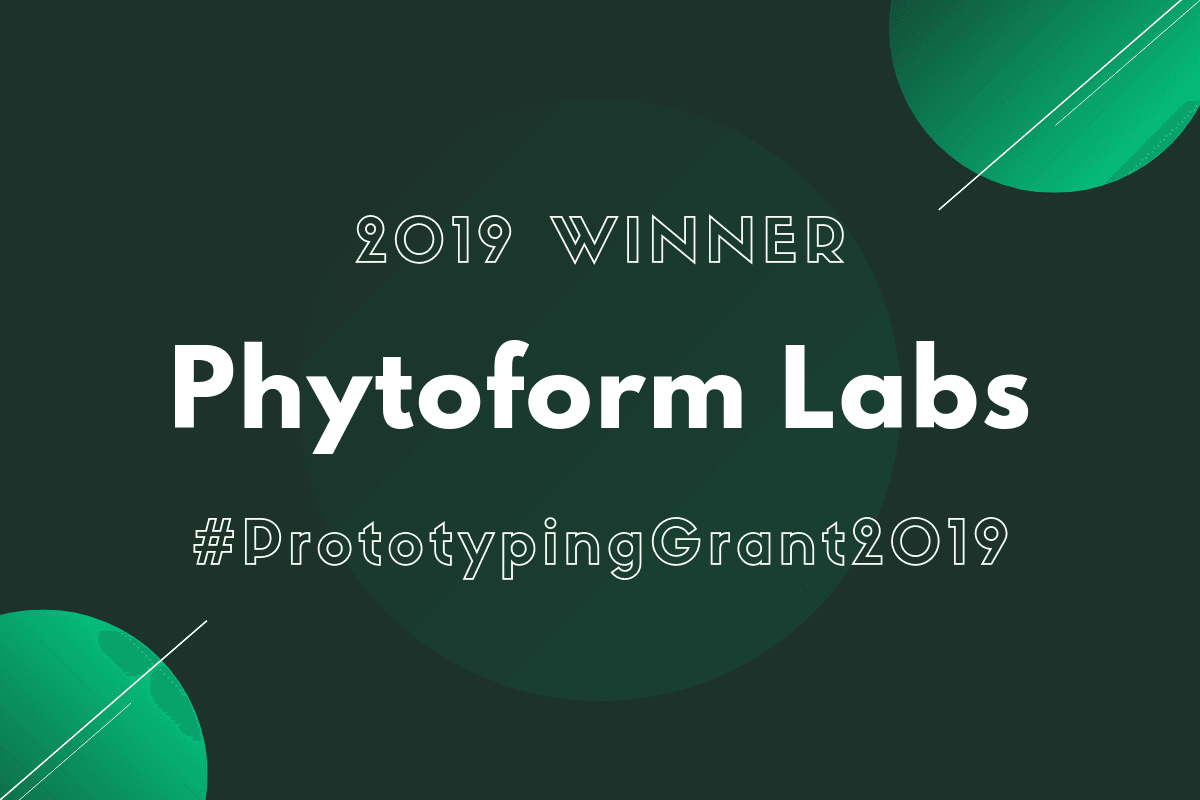 07 May

Company Which Uses Blend of CRISPR Gene Editing Technology and Microfluidics to Improve the Global Food System Wins the Microfluidic Circle Competition

A young startup, which aims to help crop breeding companies of all sizes to drastically reduce plant breeding times using new genome editing and genomics technologies, will receive free design and fabrication services from uFluidix for the development of their automated microfluidic platform.

TORONTO (PRWEB) MAY 07, 2019 — Phytoform Labs, an agriculture biotech startup from the UK, has won the 2019 Microfluidic Circle competition. As the selected winner, they will receive $50,000 USD worth of production and development services from uFluidix Inc.

Crops need to be improved to combat the challenges of our ever-changing world such as emerging plant diseases, climate change, carbon emission, and feeding our growing global population.
Methods of improving crops by conventional breeding can take not months or years, but decades. In addition, these methods are expensive. Access to new biotechnologies that reduce breeding times is very limited for many companies. Phytoform Labs provides a rapid genome editing crop improvement service for crop breeders globally. The company partners with small to medium-sized specialty crop breeding and seed companies to offer genome editing R&D resources that their partners lack and enable them to remain competitive on a global scale.
Dr. William Pelton, Co-Founder & CEO of Phytoform Labs, the winner of The Prototyping Grant 2019, emphasizes the importance of this grant for advancing his company's product:
"Phytoform Labs uses GMO-free genome editing methods which rely on skilled technical labour and are very inefficient. We will use the uFluidix grant to develop a microfluidic platform that will allow efficient and high throughput genome editing in a diverse set of crops. This will allow Phytoform Labs to scale its genome editing service as well as develop new products such as novel traits that will defend plants against emerging diseases and climate change. We also aim to develop alternatives to staple crops like wheat and soybean, to make use of marginal and arid land and diversify the global food system so it is more robust and sustainable."
Dr. Aarash Sofla, CEO of uFluidix, a manufacturer of microfluidic devices, says,
"During the past decade, microfluidics helped the field of gene sequencing by enabling high throughput sequencing at the single cell level. Although this is transforming the cell biology field, we have observed a newer application of microfluidics in genetic engineering –gene editing. uFluidix has very recently contracted work to help several clients that are quickly exploiting the advantages of microfluidics in gene editing via the delivery of editing molecules to single cells, or in characterizing the edited targets. We think this is where microfluidics finally meets its long-anticipated killer app debutant."
For three consecutive years, uFluidix has been successfully supporting younger companies and startups, which are trying to solve specific problems in the variety of industries, by helping them with the advancement of their microfluidic technology via The Microfluidic Circle program. The Microfluidic Circle Prototyping Grant competition will be open for a new round in January 2020.
About Phytoform Labs
Phytoform Labs is a biotechnology company which aims to help breeders reduce plant breeding times from decades to years using new gene editing technologies. Predictably evolving plants will maximize yields for breeders and improve the economics of breeding for customers. For more information, please visit phytoformlabs.com.
About The Microfluidic Circle
The Microfluidic Circle is a professional community of individuals and companies created by uFluidix to bring together those who share one goal: help commercialize and grow the field of microfluidics. In this regard, the Circle interconnects business experts, engineers, scientists, investors, startups, and the industry to promote collaboration toward introducing more successful microfluidic products. To initiate and foster dialogue between all the players involved, a special opinion platform was created – Circle's blog. For more information, please visit ufluidix.com/circle.
About uFluidix
uFluidix is a contract manufacturer which designs, develops, and fabricates custom microfluidic chips that are mainly used by medical devices, diagnostics, and therapeutics companies for a variety of microtechnology applications. For more information, please visit ufluidix.com.
Media Contact:
Kateryna Protsyk, Program Manager
The Microfluidic Circle
Email: [email protected]
For information on our latest news and our trending posts:
twitter.com/ufluidix or @uFluidix
For official press release, please click here.