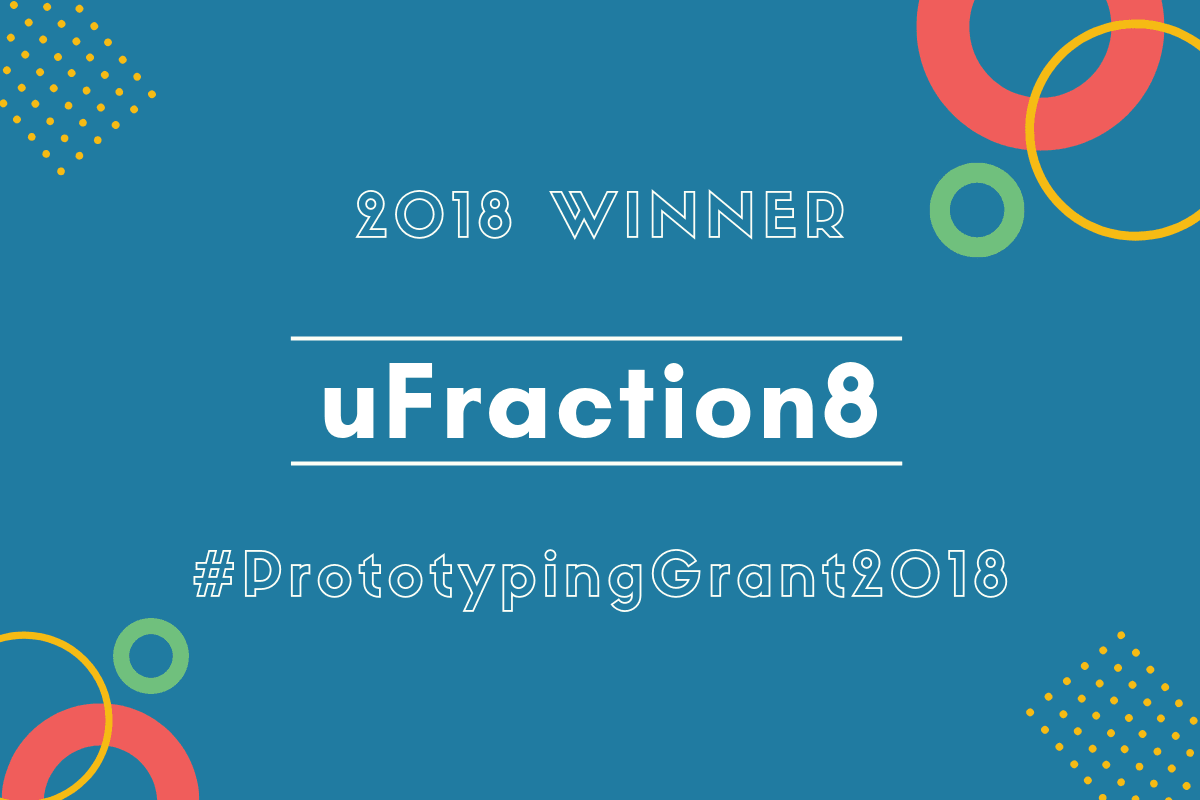 07 May

Novel Design For Harvesting Products From Biogas Wins The Microfluidic Circle Competition

Early stage biotech startup which provides filtration systems to biomanufacturers will obtain free design and fabrication services from uFluidix for the development of their microfluidic prototype.

TORONTO (PRWEB) May 07, 2018 — The winner of the 2018 Microfluidic Circle competition is uFraction8 Ltd, a young biotech startup from Scotland. The winner receives US$50,000 worth of production and development services from uFluidix Inc.

uFraction8 develops microfluidic-based filtration systems to help biomanufacturers, who use biological cells in their production processes, to dewater and concentrate cell-based biomass with
sustainable and scalable system, outcompeting conventional filters and centrifuges. uFraction8 participated in this round of competition with their novel device for the filtration of biochemical products which resulted from biogas processing. Unlike the conventional filtration methods in this industry which rely on large centrifuges, they use microfluidic technology to reduce the turnaround time and increase efficiency.
Microfluidic devices process tiny amount of liquid, often less than a droplet, for applications such as Point-of-Care diagnostics, as well as several other uses. The term has been increasingly used since the start of the millennium to describe many novel biological or chemical designs, but the field has not seen a champion yet. Dr. Aarash Sofla, CEO of uFluidix, a manufacturer of microfluidic devices, says,
"Although we have seen many designs during the past 15 years, especially from academia, very few of these inventions have been commercialized. The prototyping of microfluidic devices is costly, so once the intellectual property is transferred from academia to spin-offs, it hits a major obstacle. The Circle grant would help uFraction8 to take their product to the next level."
The Microfluidic Circle Prototyping Grant was launched in 2016 to identify and support startups and individual inventors who are commercializing groundbreaking microfluidic products with limited access to funding or production facilities. Dr. Monika Tomecka, Executive Director & COO of uFraction8, the winner of the 2018 competition, mentions:
"Our current designs have focused on biological cell separation and have proven to be very robust and efficient. Moving to new targets is costly as it requires several iterations of design to optimize performance. With the support from uFluidix, we hope to make an even greater impact towards sustainable production and closing the loop of the circular bioeconomy."
The competition will be open for a new round in January 2019.
About uFraction8
uFraction8 provides scalable bioprocessing technology enabling biomass filtration, separation and dewatering, used with wide ranges of microbes like micro algae, yeast and bacteria, sorting biomass from culture medium with no harm and no flocculants unlike centrifuges, filters and membranes.
For more information, please visit http://www.ufraction8.com/.
About The Microfluidic Circle
The Microfluidic Circle is a professional community of individuals and companies created by uFluidix to bring together those who share one goal: help commercialize and grow the field of microfluidics. In this regard, the Circle interconnects business experts, engineers, scientists, investors, startups and the industry to promote collaboration toward introducing more successful microfluidic products. To initiate and foster dialogue between all the players involved, a special opinion platform was created – Circle's blog.
For more information, please visit https://ufluidix.com/circle.
About uFluidix
uFluidix is a contract manufacturer which designs, develops, and fabricates custom microfluidic chips that are mainly used by medical devices, diagnostics, and therapeutics companies for a variety of microtechnology applications.
For more information, please visit https://ufluidix.com.
Media Contact:
Kateryna Protsyk, Program Manager
The Microfluidic Circle
Email: [email protected]​
For information on our latest news and our trending posts:
twitter.com/ufluidix or @uFluidix